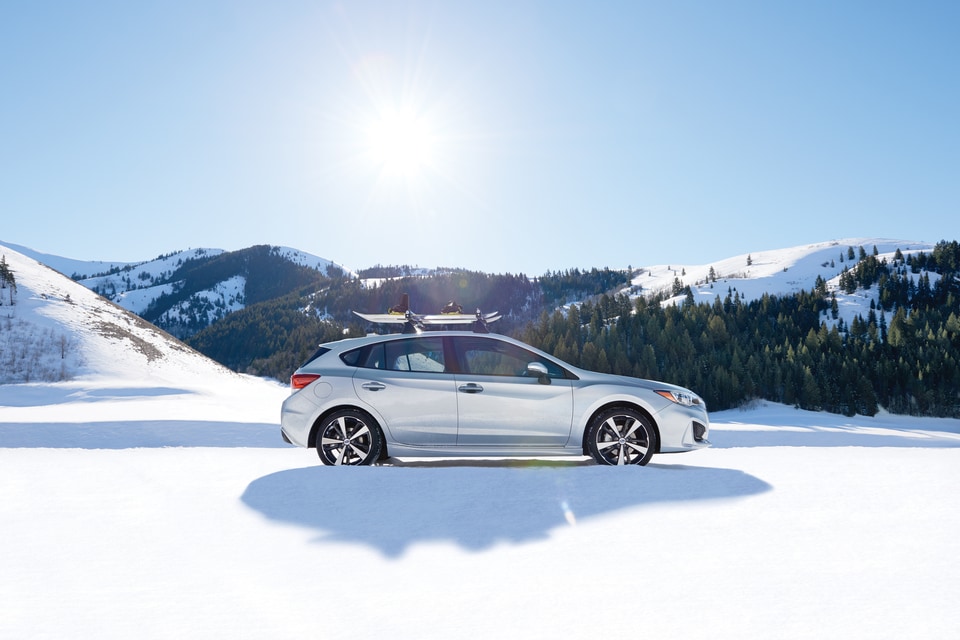 Prime Subaru Manchester is a full-service new and used Subaru dealer in New Hampshire, specializing in the best cars and car service for the Northeast.
Manchester, Salem, Concord, and all of the state of New Hampshire are smack in the middle of a Winter Storm Warning--and if you're looking at your current, not-so-winterized car (you know the one--front-wheel drive, no snow tires, low ground clearance, with a half-dead battery) then you know it's time to make a change.
You'll likely be wondering:
Where's the nearest Subaru dealer?
You'll be happy to know that--even with inches of snow on the ground and more coming--Prime Subaru Manchester is just a quick drive from most of the surrounding towns in the area, including Concord and Salem.
We are a NH Subaru dealership located on Second Street just off Rt. 293 in Manchester near Bedford.
Why should I get a Subaru?
Just look outside!
If you made the slippery commute into work today, you probably saw at least one car that was having some trouble staying on the road--or, was off the road completely!
Legendary Subaru Symmetrical All-Wheel Drive is the industry's best AWD system, and the best for sticking to the road even in the worst winter weather. Schedule your appointment to get your snow tires on at Prime Subaru Manchester, if you haven't already, and you can cruise through winter easily.
Shop our new dealership inventory of 2018 and 2019 Subaru cars and SUVs, including the all-wheel-drive Impreza, Legacy, WRX, Crosstrek, Outback, Forester, and the all-new 2019 Ascent.
We're proud to be your local NH Subaru dealer--and we'd love the opportunity to show you why we're the best New Hampshire dealership for all things Subaru.


We're located just:
Less than 10 minutes from Corey Square in Manchester
21 minutes from Concord via I-93 S and I-293 S
Less than 10 minutes from the Bedford Village Common