A Manchester and New Hampshire Favorite Gets Even Better With the 2019 Subaru Outback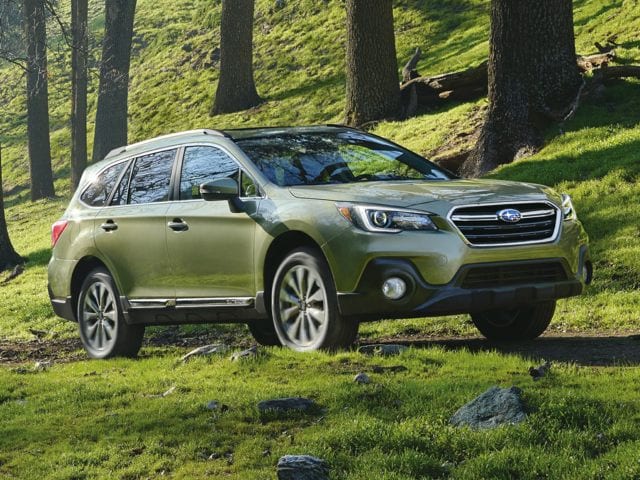 In survey after survey, Subaru has emerged as an easy contender for the most trusted brand on the road. Just taking a look at the cars it builds, it's not hard to see why. When you slip behind the wheel of a new Subaru model, you're taking control of a vehicle that's designed to deliver top-shelf versatility. Value-driven and dependable, a new Subaru SUV is the kind of car that will last you for years. Browse all the new Subaru Outback SUVs for sale in our Manchester showroom here!
The Subaru Outback is the perfect example of this. A five-seat mid-size SUV, the Outback has grown into a road favorite thanks to its winning combination of great features, above average fuel economy, and genuine ability. With the 2019 model, Subaru aims to take this superior SUV to the next level.
The New Forester's Expanding List of Coveted Features
When you're thinking about the kind of car you need in Hookset or in Concord, NH, what comes to mind? Do you want something that delivers the bare minimum? Or would you prefer an SUV that goes the extra mile to make sure you're getting the most for your money?
The 2019 Subaru Outback falls firmly in the camp of "more." When you drive an Outback, you'll enjoy more interior and cargo space than the average SUV. You'll also get a broader range of standard equipment, including some of the most desired and desirable features on the market. Subaru's acclaimed EyeSight safety system, for instance? It's now standard on all 2019 Outback models. Every Outback also comes with:
adaptive cruise control
lane-departure warning
lane-keep assist
automatic emergency braking
Apple CarPlay
Android Auto
And if that isn't enough? Higher level trims offer everything from dual-zone climate control and heated seating to voice-activated navigation, remote start, and more. There's a robust range of options available for every kind of driver.
Rock-Solid Powertrains and Valuable Performance EnhancersThe Outback also offers two powertrains, both of which offer strong reasons to consider them. While its standard issue 2.5-liter boxer-4 delivers a modest 175 horsepower and 174 pounds-feet of torque, it makes up for it with impressive fuel economy. Experts have estimated it to be capable of 25 miles per gallon on city roads and 32 miles per gallon on highways.
If you're looking for something a bit more powerful, the Outback also offers a 3.6-liter flat-6. Capable of a more robust 256 horsepower and 247 pounds-feet of torque, it delivers the extra muscle many drivers want while still maintaining desirable fuel numbers that are competitive with many of its peers.
Easily one of the most impressive parts of the Outback's vehicle package, however, is its standard all-wheel drive. Just like with every Subaru model, every trim of the Outback comes with all-wheel drive as standard equipment. AWD is, by far, one of the most desirable performance features among drivers in Londonderry, Merrimack, and Bedford. The extra traction it provides during seasons of harsh weather can make a major difference to your safety and peace of mind. If other cars even offer it, you'll generally have to pay extra to get it.
Come and Learn More at our Dealership in Manchester, NH
Does the 2019 Subaru Outback sound like the mid-size SUV your life requires? The best way to find out for certain is to come and try one for yourself. Give us a call at Prime Subaru and our sales team can set up a convenient time for you to come in visit us. We'd love the opportunity to show you everything that this exciting new model can do. Check our monthly specials page for an Outback lease offer or incentive today!
Your privacy is important to us.
Prime Subaru Manchester takes your privacy seriously and does not rent or sell your personal information to third parties without your consent. Read our privacy policy.