The 2022 Subaru Love Promise Community Commitment Award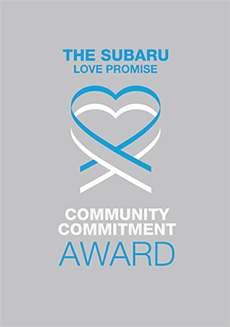 We've been nationally recognized for our dedication to our community and the Subaru Love Promise.
We're honored to receive the 2022 Subaru Love Promise Community Commitment Award. This award nationally recognizes Subaru retailers who are making the world a better place while demonstrating an outstanding commitment to supporting passions and causes in local communities. These efforts are focused in important areas such as the environment, community, health, education, and pets.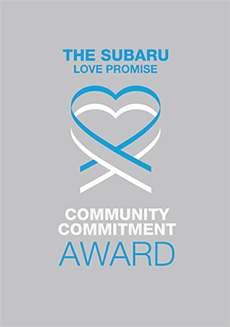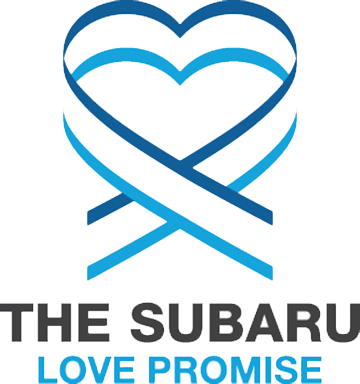 What is the Subaru Love Promise?
Subaru and our retailers believe in making the world a better place and the Subaru Love Promise is our vision of respecting all people. This is our commitment to show love and respect to our customers and to work to make a positive impact in the world.
How is Prime Subaru Manchester dedicated locally to the Love Promise?
No Changes
Love Promise Stories from Prime Subaru Manchester
Subaru and Prime Subaru Manchester believe in making a positive impact on the communities in which we live and work. We uphold that belief through our Love Promise Community Commitment. Every month, we select inspiring stories from customers and partners from around our area who strive to support our collective commitment and feature them here
SAVING THE UNDERDOGS AT SARL - AMMARA O
Prime Subaru loves animals! When our employees see their clients', pets come through the door you can see a rush of excitement envelop the sales floor. Several members of the sales team will reach into their desks to grab one of their endless flow of treats to be ready for the incoming dog to come to visit them. It's safe to say that the "Subaru Loves Pets" initiative is an employee favorite here at Prime Subaru Manchester! For the second consecutive year, our dealership partnered with Salem Animal Rescue League (SARL). Something that was evident was that SARL and Subaru share many common values, including recognizing and helping "the underdogs". It's more difficult to adopt out animals who are elderly or have disabilities, yet they take this challenge head-on and are very successful in finding the correct fit. It's a great partnership that our entire staff can get behind primarily because of their adoption process. Instead of letting anyone adopt their animals, they consider their animals to be their clients, so they have a rigorous process to ensure that the perfect fit for each animal. This is paramount because they want to ensure that the potential pet owner doesn't end up returning the animal to the shelter. Another important part of the process is that every animal will first visit the in-house veterinarian where they will get a wellness check, immunization shots, spayed or neutered (if it hasn't been done yet), and then a microchip is put into the animal. The donations can contribute to these veterinary costs. SARL's Executive Director, Anthony Greico, was gracious enough to personally give us a tour of their facility, explained future plans, and introduced us to all of it its residents. It was fascinating learning more about the process and seeing the different stages that each and every animal goes through before getting adopted. One of the most enjoyable things was giving all of the dogs the WRX chew toys that were provided by Subaru. Each dog is very clearly a Subaru fan since it that toy immediately became their favorite toy! Everyone there (including us) was extremely drawn to a rescued Pitbull named "Peanut" who was found wandering around the streets of Salem. It was clear that Peanut's previous owner tried to make her a fighting dog due to the amount of muscle she still had (they said that they are put on a heavy dose of steroids to strengthen them) as well as all of the wounds that she came with. It was clear to us that she was deserted because she fancied herself a sweet lap dog instead of a fighter. My co-worker and I both wanted to bring her home and it was difficult to leave her there even though she is MUCH happier than she was when they found her! Over the course of the month, SARL was able to adopt 27 animals so they will be receiving $2,700 from Subaru. In addition, Prime Subaru Manchester also donated a large box of Chewbarus New parent starter kits for each new pet owner, as well as various donations that clients and employees donated. It was such a powerful experience that our Subaru Love Promise coordinators decided to continue the supply drive for the shelter to help the Salem Animal Rescue League with its mission.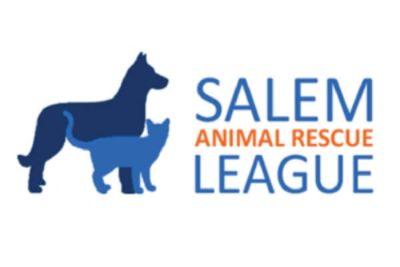 ---
Parker Varney's visit with Prime Subaru year 2 - Tanja J
We were happy to see some familiar faces again, this September at Parker Varney Elementary school. We were greeted by Mr. Sims (Vice Principal) and Mr. MacDonald (Principal), who were excited to see us back this year. With not only a cash donation but 6 large boxes that will accommodate all new teachers and students with supplies for their classrooms. These boxes included markers, headphones, pencils, white boards, white board erasers and many other tools the staff and students will need to succeed. We got to touch base on some changes they made last year and how the new Principal was liking his new school. The Subaru Loves Learning event emphasizes on making it easier for adopt a classroom to succeed and understands the pressures of supplies and necessities for schools. We are grateful to be apart of this community and to continue building our relationship in order to help our community. Thank you Parker Varney for having us and building this long lasting friendship with us here at Prime Subaru Manchester!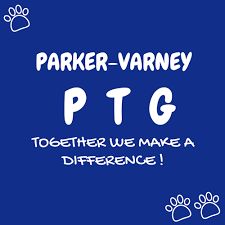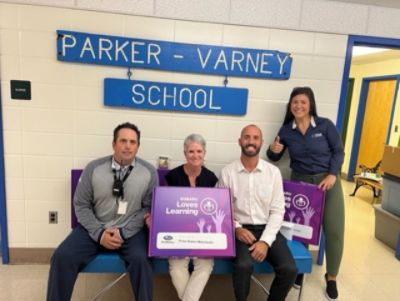 ---
Visiting the Solinsky Center for Cancer Care - Tanja J
This June, we had the pleasure of combining two things we love in this visit, donating for a great cause and working with one of our fellow prime Subaru customers Kristen Jordan, as their Program Assistant and Research Coordinator for Oncology, we were lucky to have this bond with her and the hospital. Assuring we would go above and beyond to support them in anyway. On that day we were able to drop off hundreds of blankets for patients and hand-written notes of encouragement, also spending time talking with the staff and getting to know more about their day to day experiences and learning from these heroes. We included how to use these donations and instructions. Then, later in the month we also dropped off around 50 arts and crafts boxes for children in the center, the staff was beyond words with smiles from ear to ear to have seen that we made our way back for another hello. Those boxes had pencils markers and all kinds of materials to enjoy some creative time. With Subaru's commitment to community, Subaru is the largest automotive donor to The Leukemia & Lymphoma Society. Many of our brave friends, families and coworkers have been affected by cancer, we know these blankets and messages will spread warmth, love, and hope when it's needed most and will let these courageous friends and their families know we are here for them. A message from the Executive Director SolutionHealth Kelli Rafferty " On behalf of the patients and caregivers at Elliot Hospital, we are grateful to our local Prime Subaru dealer and national "Subaru Loves to Care" program for donating blankets to our patients. A blanket is something that brings a patient a sense of support and warmth, a feeling that will help them get through their time in the hospital with an additional dose of care. We thank our neighbors at Prime Subaru for their Kindness"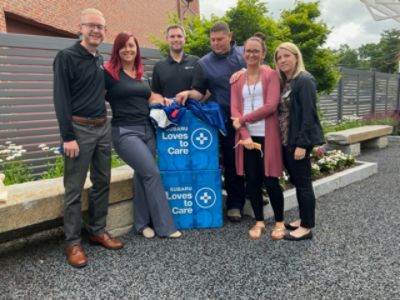 ---
Make A Wish Visit with Gabby and Fam - Make A
We had a special visit, from our friends at Make-A-Wish New Hampshire, this holiday season. Gabby and her family came to visit us, with their dog Honey. Honey was Gabby's wish! with this annual gathering, we are so happy to see familiar faces like Donna who is our coordinator, to make this an event something to always look forward to and bring light to an important cause. Make A Wish New Hampshire has a special place in our hearts. We get to see the impact on these families with our donations. Hugs and snacks are always a part of this gathering, at the end of the day.. it makes us happy to extend our Love event to this cause! thank you Donna for keeping the corn bread tradition and stopping by with everyone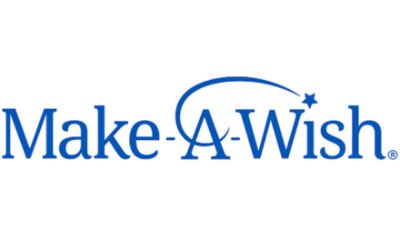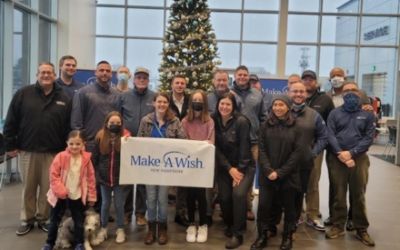 ---
No just 6 classrooms but all - Parker V
Subaru Loves Learning has come together this year with Adopt A Classroom providing us an oppournity to really meet and get to know our local heros. After visiting Parker Varney Elementary School we learned it has provided more then what we even thought possible. We've donated three thousand dollars, imagining that would help 6 classrooms, we found out that Parker Varney was able to disperse that donation throughout all the classrooms in the school. Asking teachers and students what kind of projects they were working on and using our donation towards all classroom goals...whether it was books, supplies, larger projects need they all needed extra supplies and its so important that our teachers have support. Principal Mrs.Espinola and Vice Principal Mr. Sims took time out of their day to show us around, they were truly filled with gratitude and loved our school bus board with the kind messages written from our community. Thank you so much for having us Parker Varney we love being a part of your growth and hope you have an amazing school year! Subaru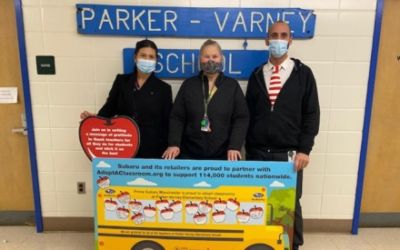 ---
Deb and Bubs thankful for Starlink! - Debra W
I think we can all agree that 2021 has been a journey. November was no exception for Debra Walther, who just purchased her 3rd Subaru. Just weeks before they came to see me at Prime Subaru, Deb was in a horrible accident in the middle of Vermont. She was headed home from dropping off her daughter back at school. Upon the accident she thought there would be no cellular service and wasn't sure how she would contact help. Within seconds, Starlink voice spoke to her and asked if she was hurt and if she needed an ambulance. Deb answered, saying she thinks she's ok but needs help. Using the advanced roadside assistance, the ambulance, firetruck and tow truck were by her side within TEN minutes she proclaims without touching a button. Today, Debra continues to trust and drive Subaru, we are mostly grateful that she is safe and unharmed from her accident, so she can have more trips through the beautiful terrain of Vermont to see her daughter. Thank you Deb and Bubs for coming in and having the best time with us sharing stories and getting you into your new Crosstrek.. we LOVE you! and are so happy you're ok!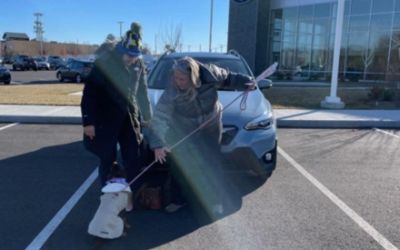 ---
Helping Hands meets Subaru Manchester - Helping H
Hi Everyone, this year, we were able to meet up with our local homeless shelter Helping Hands in Manchester New Hampshire and drop off some must needed supplies. Manchester Subaru and Helping hands are no strangers. We have partnered with Helping Hands in the past and we have built an awesome relationship. So grateful for this opportunity to drop off some Subaru blankets and socks, we stayed for a member of the community's birthday gathering and had some cake. We got to discuss what they might need for further donations and what would help them stay warm and functioning. Being conscious of the anonymity factor we don't have pics of our group at the birthday meet but we hung out for an hour and shared stories. Thank you Helping Hands!! we love to have you as a part of our Subaru community.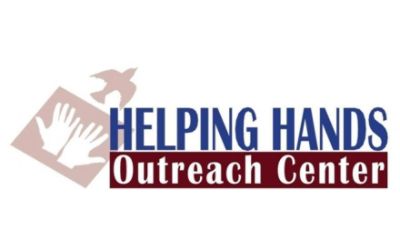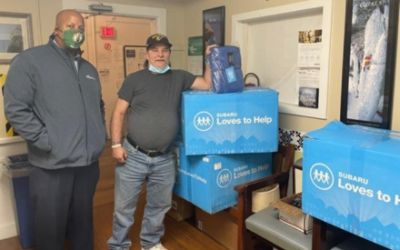 ---
Max's Tail - Kendra P
Have you ever looked into the eyes of a dog and wondered what story they would share with you about their past? This is the story of Max. Looking into his eyes now with such sparkle and life, you can't imagine what it must have taken to survive his tale. He was tied to a tree in the woods without food or shelter until he was found by our animal control officer and brought to the Manchester Animal Shelter. He was weak, wouldn't eat and didn't want to move. Volunteers and employees dedicated themselves, working tirelessly to gain his trust and nurse him back to health. When he gained strength, he met with an animal behaviorist to advise the staff on how to best work with him. He began to bond with Jenn, a staff member who took him on several off site outings allowing him to go into stores and meet other people. He loved to ride in the car with her and get time away from the shelter as his time there was now going on half a year. A family came into Max's life on October 23rd. They were kind and it was obvious this family was special. They adopted him into their home, where he had 2 other dogs he could play with whenever he wanted and his days behind the bars of a kennel were in the past. Now he spends his time sleeping or riding co-pilot with his new dad on an 18 wheeler. For shelter dogs, a forever home is a dream come true. It's a place where they have their own bed marked by their fur, their smells. It's having their own bowl and toys. It's quiet compared to living in a shelter where barking is heard all day. A forever home is safe with constant love from familiar faces. It's the sparkle in a dog's eye when it once was dull. And you can't put an adoption fee on that. Max was one of those very special dogs who was rescued from being tied to a tree and to see his transformation is awe inspiring. We are incredibly grateful to Prime Subaru for offering programs like Subaru Loves Pets promoting the underdogs and really all pets, in finding a forever home.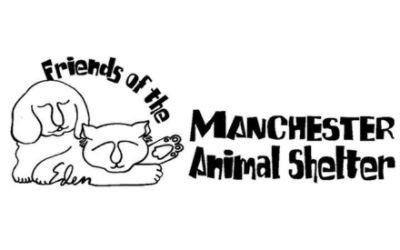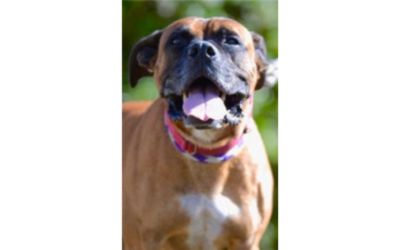 ---
Polar Express Wish - john m
A young boy Adam had one wish and it was to see Polar Express as a family. Make a wish was able to gather family and friends of Adam to join at chunky's in Nashua N.H. The General Manager Of Prime Subaru John Marino and his Daughter played very important roles in Making Adam's wish come true. John was the conductor as well as other members all being apart of this night This young boy has a very critical condition and could have wished for anything . Selflessly his choice was to get everybody together to continue A family tradition of watching Polar Express. This night made Adam very happy and his friends and family were very grateful to have gotten the time to spend together. My hopes in sharing this story is to share what Adam's real wish was. That maybe the right person needed to hear this to help get together the people that you love. Life is full of surprises and love. We are so happy that Make-A-Wish NH and Prime Subaru of Manchester are continuing to Share The Love .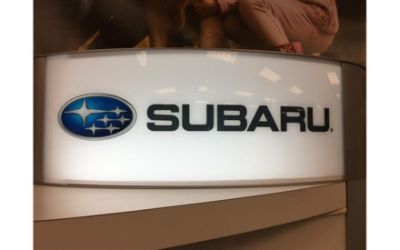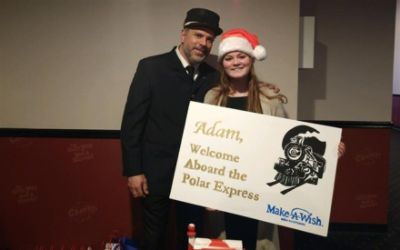 ---
Make A wish Event - john m
On November 16th 2019 I held a Share the Love event for Make A Wish . The event was open to the public as well as employees . I rented out Noah's event Venue in Bedford NH . Very elegant food a variety of drinks available to all attendees. A true night to remember with a DJ and live music the mood was set just right . As the Event began there were over 30 vendors who donated items we had for sale to go towards the Charity. Every item sold above and beyond to help raise money for Make A wish . It was really nice to see the community get together and be A part of giving back. A real share the love event. We finished the night out with thanking everyone who attended . Meeting some new faces and making new friends. I look forward to having many other events that truly benefit the community.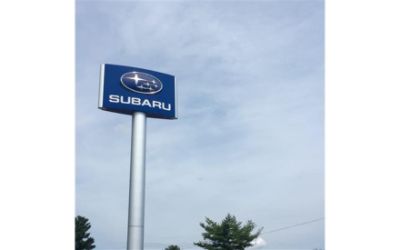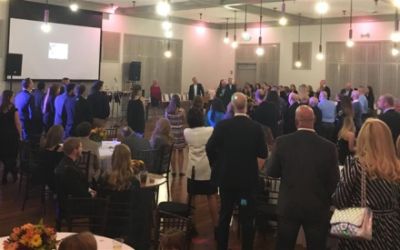 ---