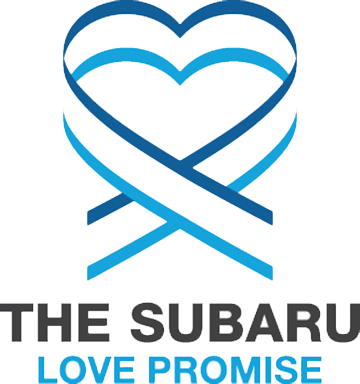 What is the Subaru Love Promise?
Subaru and our retailers believe in making the world a better place and the Subaru Love Promise is our vision of respecting all people. This is our commitment to show love and respect to our customers and to work to make a positive impact in the world.
How is Prime Subaru Manchester dedicated locally to the Love Promise?
No Changes
Love Promise Stories from Prime Subaru Manchester
Subaru and Prime Subaru Manchester believe in making a positive impact on the communities in which we live and work. We uphold that belief through our Love Promise Community Commitment. Every month, we select inspiring stories from customers and partners from around our area who strive to support our collective commitment and feature them here
Max's Tail - Kendra P
Have you ever looked into the eyes of a dog and wondered what story they would share with you about their past? This is the story of Max. Looking into his eyes now with such sparkle and life, you can't imagine what it must have taken to survive his tale. He was tied to a tree in the woods without food or shelter until he was found by our animal control officer and brought to the Manchester Animal Shelter. He was weak, wouldn't eat and didn't want to move. Volunteers and employees dedicated themselves, working tirelessly to gain his trust and nurse him back to health. When he gained strength, he met with an animal behaviorist to advise the staff on how to best work with him. He began to bond with Jenn, a staff member who took him on several off site outings allowing him to go into stores and meet other people. He loved to ride in the car with her and get time away from the shelter as his time there was now going on half a year. A family came into Max's life on October 23rd. They were kind and it was obvious this family was special. They adopted him into their home, where he had 2 other dogs he could play with whenever he wanted and his days behind the bars of a kennel were in the past. Now he spends his time sleeping or riding co-pilot with his new dad on an 18 wheeler. For shelter dogs, a forever home is a dream come true. It's a place where they have their own bed marked by their fur, their smells. It's having their own bowl and toys. It's quiet compared to living in a shelter where barking is heard all day. A forever home is safe with constant love from familiar faces. It's the sparkle in a dog's eye when it once was dull. And you can't put an adoption fee on that. Max was one of those very special dogs who was rescued from being tied to a tree and to see his transformation is awe inspiring. We are incredibly grateful to Prime Subaru for offering programs like Subaru Loves Pets promoting the underdogs and really all pets, in finding a forever home.
---
Polar Express Wish - john m
A young boy Adam had one wish and it was to see Polar Express as a family. Make a wish was able to gather family and friends of Adam to join at chunky's in Nashua N.H. The General Manager Of Prime Subaru John Marino and his Daughter played very important roles in Making Adam's wish come true. John was the conductor as well as other members all being apart of this night This young boy has a very critical condition and could have wished for anything . Selflessly his choice was to get everybody together to continue A family tradition of watching Polar Express. This night made Adam very happy and his friends and family were very grateful to have gotten the time to spend together. My hopes in sharing this story is to share what Adam's real wish was. That maybe the right person needed to hear this to help get together the people that you love. Life is full of surprises and love. We are so happy that Make-A-Wish NH and Prime Subaru of Manchester are continuing to Share The Love .
---
Make A wish Event - john m
On November 16th 2019 I held a Share the Love event for Make A Wish . The event was open to the public as well as employees . I rented out Noah's event Venue in Bedford NH . Very elegant food a variety of drinks available to all attendees. A true night to remember with a DJ and live music the mood was set just right . As the Event began there were over 30 vendors who donated items we had for sale to go towards the Charity. Every item sold above and beyond to help raise money for Make A wish . It was really nice to see the community get together and be A part of giving back. A real share the love event. We finished the night out with thanking everyone who attended . Meeting some new faces and making new friends. I look forward to having many other events that truly benefit the community.
---